The cooperative supermarket La Cagette
Montpellier, France

Consumer cooperative and cooperative supermarket La Cagette
La Cagette is a cooperative of consumers, non-for-profit supermarket in Montpellier. Co-members are all committed to work 3 hours per month and are the unique owners, decisions-makers and clients. Along with several employees, they ensure the operation of the supermarket.
La Cagette aims :
to offer a self-managed, participative and accessible to all alternative to traditional mass distribution;
to combat food inequalities through offering quality foods at reasonable prices;
to build a closer relationship between producers and consumers based on mutual trust and setting up the conditions of a sustainable food.
Impact and innovation
Impact on consumer practices / Innovation from civil society
Resources
Master thesis - The diagnostic analysis of La Cagette. (2019)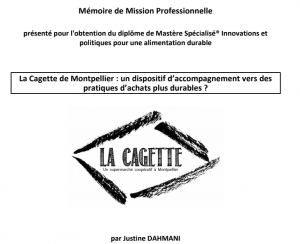 This report is focused on the diagnostic step of La Cagette UFIL. Its process included the assembling and research of different data on all the activities organized at La Cagette. This report was produced by Justine Dahmani, intern at INRA and Master student of IPAD (Innovations and policies for sustainable food systems) at Institut des Régions Chaudes, under the supervision of Grégori Akermann and Olivier Lepiller.
"La Cagette enquête" - Researches carried out on La Cagette. (2020)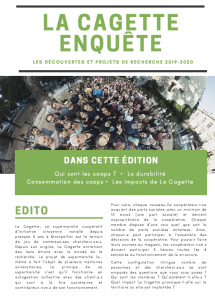 "La Cagette enquête" summarizes the researches carried out the collaborative supermarket. This document discusses (among other things) the work that URBAL has carried out within la Cagette. This document was written by Alicia Hardy (cooperator and intern at la Cagette).
Our mission is to improve everyone diet, whatever their means and convictions, and to develop a more transparent and sustainable food market.